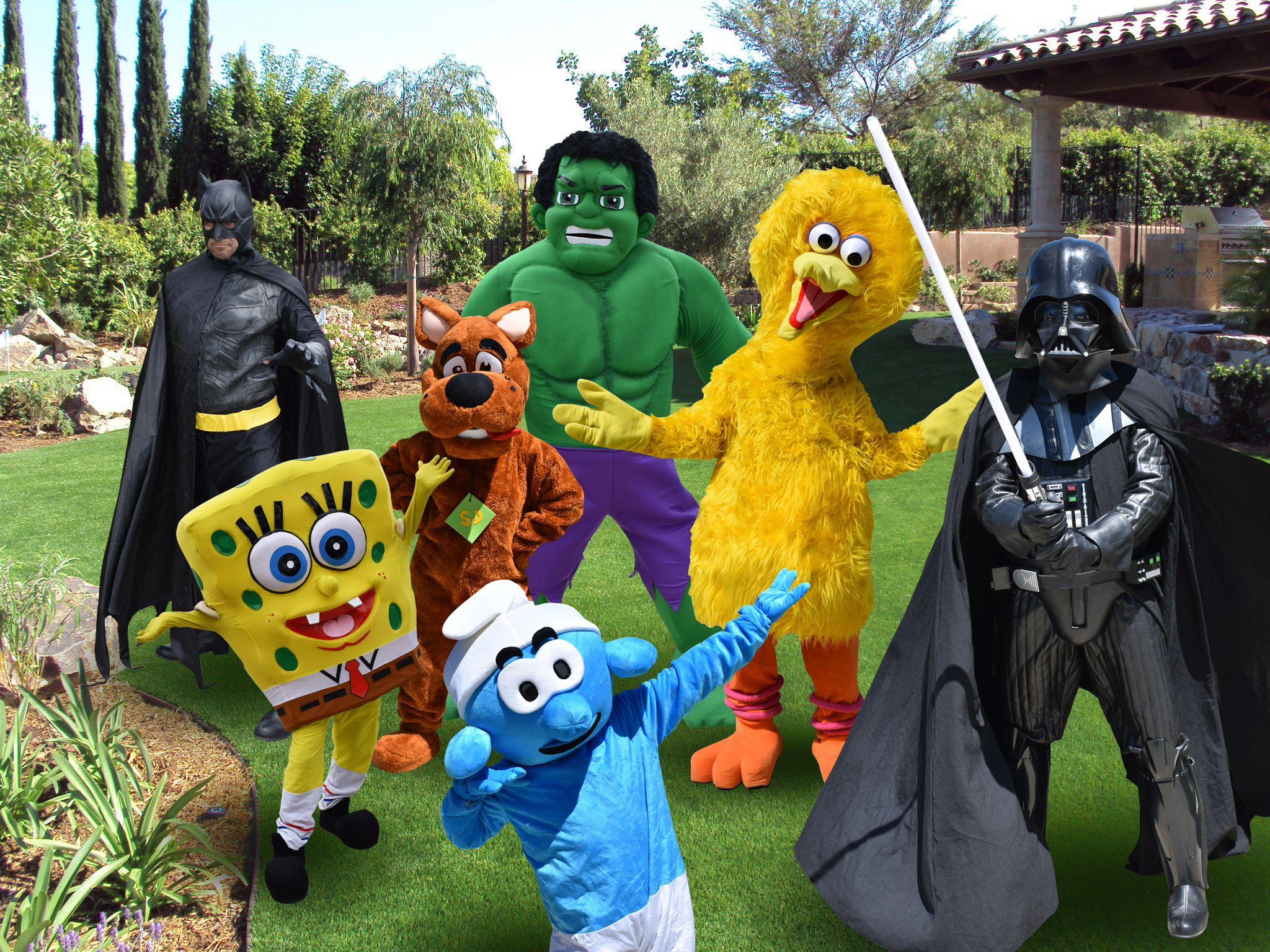 Kealoha Events has a HUGE selection of party character parodies to choose from that will make your next event exciting for all!
Create Your Perfect Story!
SEARCH OUR CHARACTER PARODY CATEGORIES TO BUILD YOUR THEME
Search through our character parodies below and request a booking on the character parody page. We'll be in touch to confirm the details of your event! See what's included with our standard character parody shows below or contact us with a specific request for your show.
Our standard 1-hour character parody show comes loaded with fun and engaging activities for everyone. Kealoha Character Parodies make every party unforgettable for kids! Check out our other packages for even more fun.
Grand Entrance
---
The character parody of your choice will make a big splash entering the party! Get your camera ready to capture the reaction of children and adults during the meet and greet.
Dances & Music
---
Watch and record as character parodies sing and dance along with the birthday child (or guest of honor) and all the other attendees with music from the character parody's world or theme!
Special Gift
---
Your child or guest of honor will be thrilled when their favorite character parody presents them with a special gift in front of all their friends and family! Gifts are age and gender appropriate.
Games with Prizes
---
Everyone at your event will be entertained by your party character parodies with THREE enjoyable interactive games. And the winners will walk away with some fun prizes!
Fun Activity
---
Children will be thrilled as the character parody interacts with them during the activity portion of the appearance featuring balloons or stickers for the character parody to engage your guests.
Cake Cutting
---
For the main event of the birthday party, character parodies will participate (or lead) in the cake cutting ceremony to make the birthday boy or girl feel extra special! An unforgettable moment!